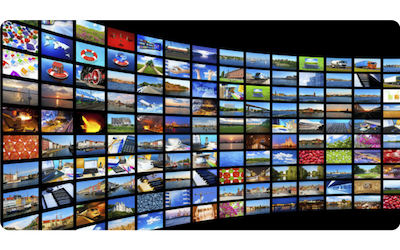 Content Distribution
Premium Content Distribution
Television series distribution has been a big part of Screens International's portfolio since the year 2000. From the days when Mexican series were a hit, to the recent days of Turkish and Hindi series, we have acquired the rights of several famous programs and soaps, and distributed them to territories like the Middle-East, North Africa and Europe.
From Latin America to Southeast Asia, and everything in between, our assets include the latest television programs, across all genres. We are able to offer these to television providers with the required level of localisation, including subtitling, voice-over, or dubbing. Whether you want to reach a broader market with your own production, or are looking to expand your access to high quality language-specific television and films, Screens International is definitely the right place for you to come to. Part of our success has come from establishing a global network of clients who have enabled us to create an extremely efficient and productive international distribution network.
Award-winning series and movies
Programming customised to the language and cultural needs of your audience. From Spanish telenovelas, to marathonic Hindi series, Screens International have helped many of its partners to market their content in new realms. Lebanese series have been broadcast in Russia, Syrian series in India, and Spanish series in Sweden. We are truly proud to inter-connect nations through their entertainment production.
Working closely with regional partners, Screens International acquires the rights to resell theatrical films as well as artistic films for different international festivals. Our signature is present in different European and Asian venues.
Over the years, we have built a web of public relations that connects us to content owners from USA, Latin-America, Bollywood, Scandinavia, Russia, Turkey, South Korea and the Middle-East. We buy the rights of a series we deem having potential of success, and our business development team resells the broadcast rights to different territories.
Besides aggregation of rights and localisation of content, we offer editorial and marketing services for our clients, so our facilities are complete package deals. This comes from our close understanding of different Eastern/Western cultures, as well as our strong ties with influential broadcasters, which easily results in a successful marketing campaign for any foreign content.
Need help with your Account? Start here