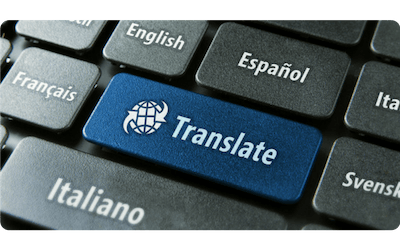 Translation
Fidelity & Transparency
200+ IN-HOUSE TRANSLATORS
400+ CERTIFIED GLOBAL FREELANCERS
WEBSITE LOCALISATION
Website localisation has proven to be one of the most interesting and challenging kinds of translation services in the past two decades. Companies all over the world understand the importance of localising their websites to target new markets. Screens International possesses an extensive experience in this field, and has been offering smart solutions for dynamic large websites for years.
SPECIALISED TRANSLATION
With university backgrounds, and not just in languages, our translators are able to offer an unparalleled service for translating legal, medical, scientific documents, and books, while also offering full editing and proofreading services as well.
SOFTWARE LOCALISATION
The market for app and game development is booming. Smart developers seek to properly localise their computer and mobile applications, in order to serve a wider audience.
TRANSCREATION
Transcreation is the art of reconstructing the original text into another language, but requiring more advanced linguistic and literary skills. The preservation of the original ideas, keywords and emotions are always a challenge, and this is what contrasts this service from standard translation.
Need help with your Account? Start here